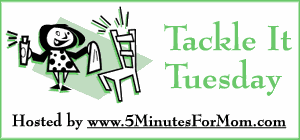 Oh this is a good one. I have been puttin this off for at least a year. But I finally got around to cleaning the kitchen table. Doesn't sound so bad does it? It's the kitchen table how bad could it be?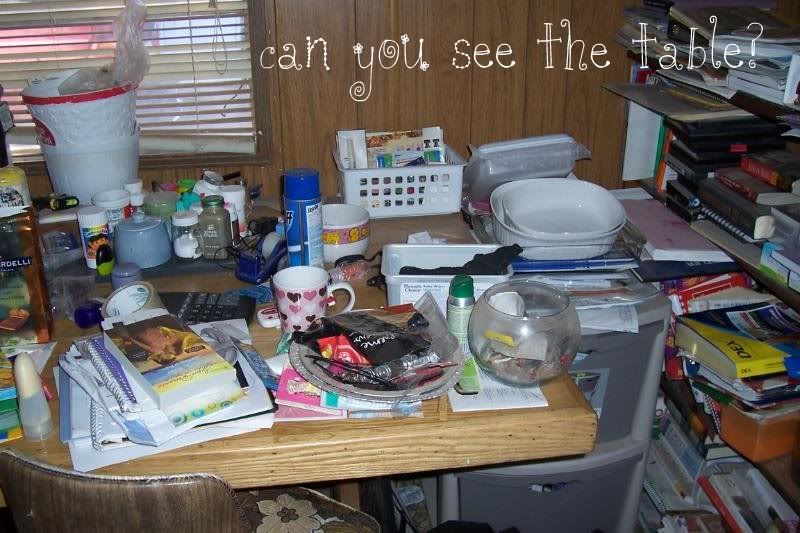 I took Savie down to Sam's so I could clean the house and my plan was to sort thru receipts and get them out of the box on my dresser. BUt for me to do that I needed the table and, as you can see, the table is a little full. It took me 2 hours to clean off my kitchen table. I cleaned everything and I mean everything on the table. I moved things around, wiped down the table, and thru things away. I even cleaned under the microwave. My table was so dusty and dirty that I went thru an entire sponge cleaning it. This is the end result.
There's enough room at the table for me to sit with my laptop!!!!!
To see more tackles head over to
5 Minutes For Mom
.